Superfighters Deluxe Clan

This page doesn't contain information about the game, but a form of organization within Superfighters Deluxe community. For more Superfighters Deluxe community clans, please browse the Clans category.
Overview
Lunar Mafia is one of the oldest clans in Super Fighters Deluxe History, created on Sunday, October 14, 2012, in Pre-alpha 1.1.0. They specialize in hand-to-hand combat and are very skilled at it. Blocking and melee is their most notable and most used attribute. Many of the once dormant players are starting to become active. You can see many of the LM players in lobbies now.
____________________________________________________________________________________
A favorite move that was perfected first by Lunatic is the Quick-Draw, where you floor somebody with melee before swapping to a high-power gun and to kill the player. It's almost always lethal with a sawed off or sniper rifle.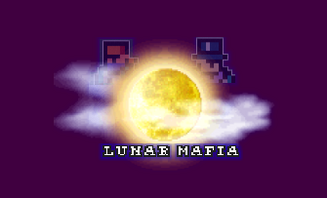 Registered Members
Ranks are listed below:
Small Criminal (SC)
Aspiring Mobster (AM)
Regular Mook (RM)
Advanced Hitman (AH)
Bigwigs (BW)
Close Family (CF)
_____
Lunatic (Leader/Founder)
Ackerman (CF)*
SuperFighter / Quinterball (CF)
Jose / Hozay (CF)*
Jepton (CF)*
Hwan / Juan1111 (CF)
Investigator / Consigliere (CF)
That Guy / Zyfex (CF)
Uberkouza / Wozenbelt (CF)
The Gentleman (CF)
Ysgatora (BW)*
FluxX (BW)
Rachet (BW)*
Sheroff (RM)*
Zere (BW)
Boba (BM)*
Domino (AH)
Evilleaf (AH)*
Bloom (AH)*
Krieg (AH)
RiotGear (AH)
Latesun (RM)*
Herobrine (RM)
Skyguy (BM)*
The Speenorism (BM)*
Sir Erjda (BM)*
Leprechaun (AH)*
JakeParade (RM)*
Gerald (RM)*
Lampone (RM)
Akan0 (RM)*
DragnFruit / Cider (SC)
NoLimite (SC)*
_______________________________________________________________________________________
Note: Any player with an asterisk (*) are no longer active, or they still are. It is uncertain whether they will return or not.
Clan Requirements
In order to join Lunar Mafia, you'll have to either fight Lunatic, PM him on the forum with a request to join, or have someone recommend you to the clan. We're mostly looking for people that are fun to talk to - anyone can eventually get the skill required to be considered good.
Rules
There isn't much in terms of rules. All members are expected to put the (LM) tag in front of their names.
Community content is available under
CC-BY-SA
unless otherwise noted.